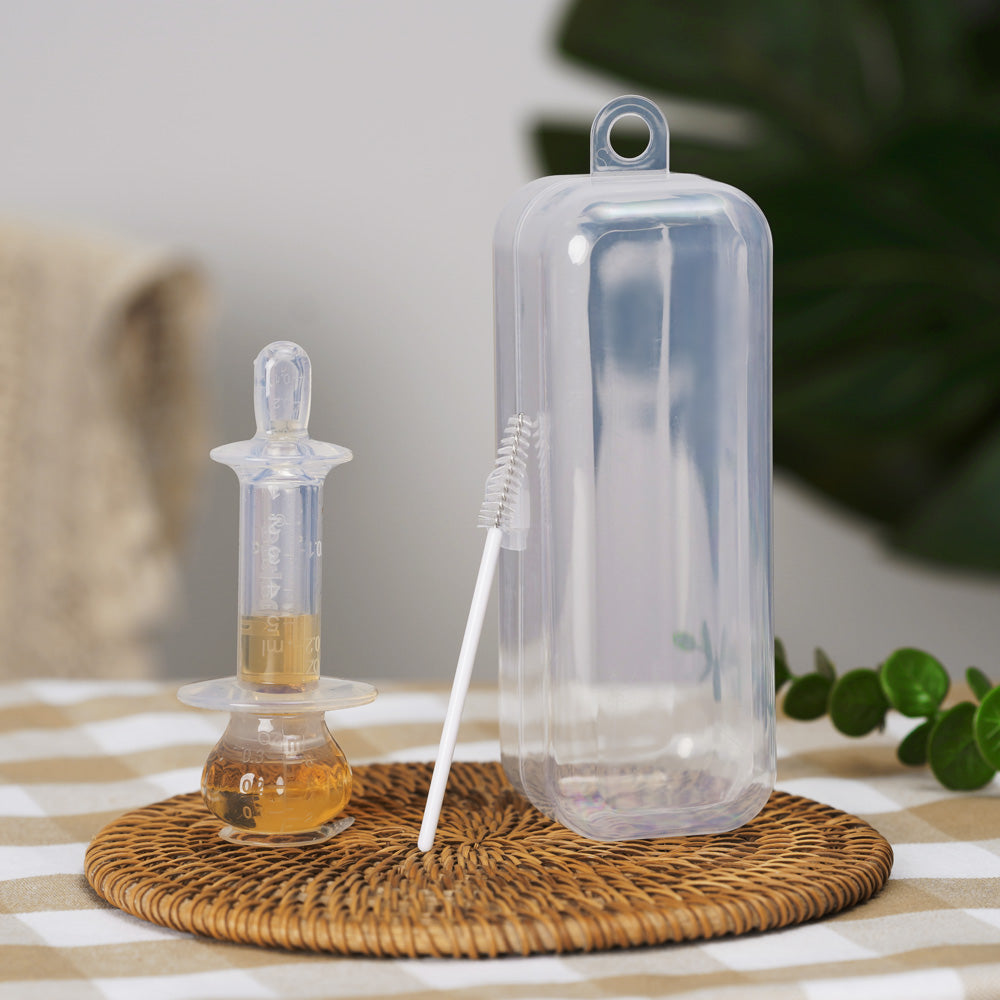 Haakaa SqueezieDOSE Silicone Dispenser
Sale price
$19.47 SGD
Regular price
$22.90 SGD
(/)
---
Haakaa SqueezieDOSE Silicone Dispenser
Administer medications and feed liquids to your little one safely and easily with Haakaa's Squeezie DOSE Silicone Dispenser!
The unique silicone bulb design is an excellent alternative to traditional hard plastic syringes.
It allows you to use it one-handed, giving you effortless control over the flow rate with a simple squeeze. 
This dispenser is specially designed to allow fuss-free measuring, filling, and feeding. 
Wider base gives added stability on flat surfaces. 
Haakaa Squeezie Dose Silicone Dispenser stands out as the sole product in the market crafted exclusively from medical-grade silicone and featuring a patented design.
BIDIRECTIONAL MEASUREMENTS for precise doses. 
DUAL-ANGLED PORTS send liquid into cheeks to avoid choking. 
EASILY DISPENSE MEDICATIONS with a simple squeeze. 
100% MEDICAL-GRADE SILICONE is gentle on little mouths. 
ONE-HANDED OPERATION to quickly fill, feed & control flow. 
A DEDICATED BRUSH AND STORAGE CASE for easy cleaning and care
 Features 
The fuss-free syringe alternative that works with just a squeeze! 
Soft and safe 100% medical-grade silicone is gentle on little mouths. 
Effortless one-handed operation - simply squeeze to fill and control flow rate. (Refer to A) 
Dual-angled ports send liquid into the cheeks to prevent choking and spitting up. (Refer to B) 
Precise measurement marks work both ways for accurate dosing. (Refer to C) 
Detachable design that's easy to use and disassemble for cleaning. (Refer to D) 
Soft shield ensures comfortable feeding without choking. 
Wider base gives added stability on flat surfaces. (Refer to E) 
Safe in dishwashers, sterilisers and boiling water. 
BPA, PVC and phthalate-free.
Cleaning & Care 
Clean 
Disassemble and wash before and after each use. 
Although dishwasher safe, we recommend hand washing with the cleaning brush in warm soapy water, then rinsing and drying thoroughly. 
Do not use any bleach-based cleaners or tablets to clean or sterilise your Haakaa products. 
Silicone may absorb the colours of liquids it comes in contact with. To minimise discolouring, wash immediately after use. 
Sterilise 
Always sterilise after any illness. Dispenser & storage box, use a steam steriliser or boil in water for 2-3 minutes. 
Brush NOT suitable for microwaves, sterilisers or boiling water due to stainless steel components. 
Storage 
Store product in a cool, dry place and avoid direct sunlight. 
Volume: Dispenser Body: 0.2 oz./5ml 
Bulb Base: 0.3 oz./8ml 
Recommended Age: 0 months+ 
Contents: 1 x Silicone Dispenser 
Choose options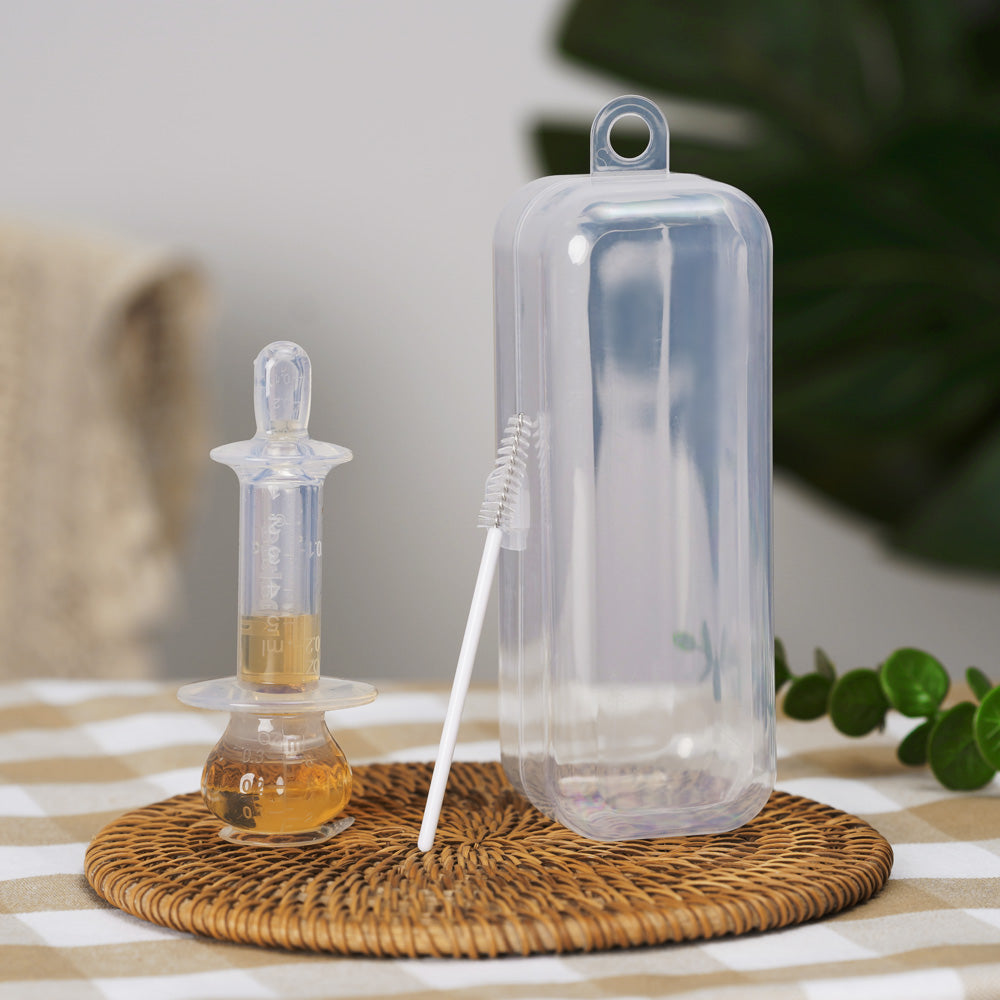 Sale price
$19.47 SGD
Regular price
$22.90 SGD
(/)
---
View details